KTM&HC Receives Grants for Site Project
June 8, 2023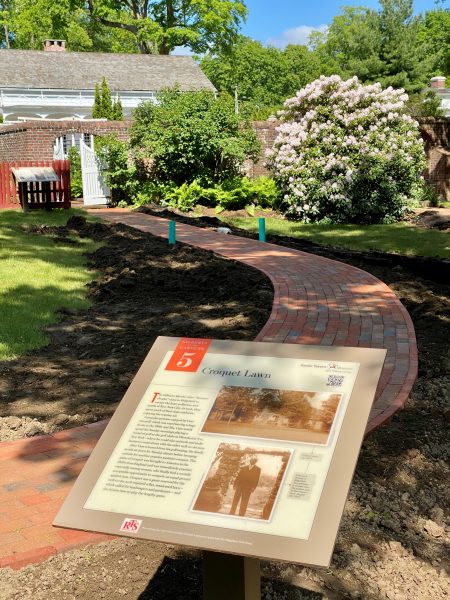 Ridgefield, Conn.— Thanks to generous awards from two local grantors, Keeler Tavern Museum & History Center's (KTM&HC) site project is on track to transform the campus into a more cohesive, accessible space for visitors!
This spring, KTM&HC received two significant grants to support the site improvement work being done to improve wayfinding and access at the museum. The Anne S. Richardson Fund will provide $100,000 over two years, helping underwrite the costs of new driveways, parking, walkways, lighting, and signage. Additionally, the Ridgefield Thrift Shop awarded KTM&HC a grant to underwrite the costs of new landscaping. Together, these grants will result in dramatic improvements to KTM&HC's four-acre campus, enhancing the historic site's beauty and ease of access.
"The Anne S. Richardson Fund and the Ridgefield Thrift Shop are helping make possible a brand-new visitor experience at our museum," said KTM&HC Executive Director Hildegard Grob. "These improvements will help us bolster the economic and cultural benefits we provide to our community. We're so appreciative of the ongoing support from these grantors that continues to allow us to share our historic content, all while growing our capacity and striving to meet the needs of our audiences."
See some of the exciting progress we've made by visiting our museum in person! Get details about tours, exhibitions, and upcoming events at www.keelertavernmuseum.org.
Left to right: Ridgefield Thrift Shop President Sarah Tanner, KTM&HC Board President Sara Champion, and Ridgefield Thrift Shop Past President Jennifer Mitchell.