Battle of Ridgefield (Grades 4 – 5)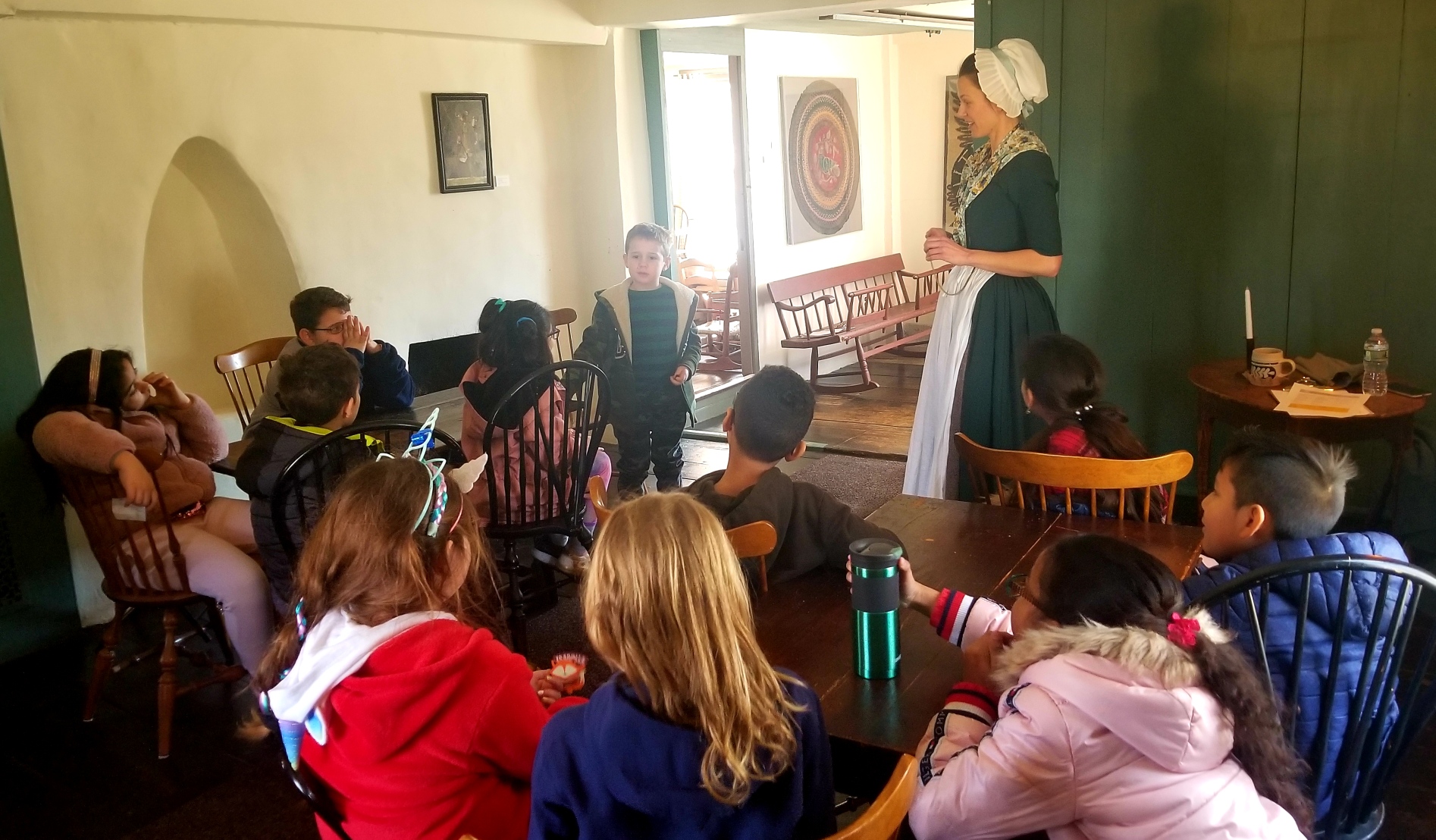 Students will learn about Ridgefield – and Keeler Tavern's – connection to the American Revolution by engaging with primary sources from the museum's collection. Using visual thinking strategies, students will explore one of the most iconic pieces in the museum, the etching of the Battle of Ridgefield. This unit also includes a narrated PowerPoint video which gives background to the American Revolution and then introduces students to the Battle of Ridgefield – the only inland battle in Connecticut during the War for Independence! Students also have the chance to design their own exhibit to help tell the story of the battle. This activity is available as a worksheet or an interactive lesson on Google Slides.
The Teacher Resource Packet includes all the information about this unit: a suggested unit plan, national curriculum connections, activity worksheets, answer key, glossary, and suggested books for students to read. For ease of distribution to students, the Student Activities Packet includes just the activity worksheets. Activity 3: "How Artifacts tell the Story" is available in Google Slides – please email education@keelertavernmuseum.org for more information.
---
Video
This narrated PowerPoint is a review of the events in the American Revolution that lead up to the Battle of Ridgefield in 1777 and an explanation of the battle itself. This video is used in Activity 2: "Introduction to the Battle of Ridgefield". It is 15 minutes long and can be shown in two segments. For further instructions, please refer to the Teacher Resource Packet.
To book a program, fill out our Virtual Program Form, or for more information please contact our Education Department.
---
Extend the Learning
The Cannonball
One of the most iconic parts of our museum is the cannonball stuck in the corner post of the tavern building. Explore types of artillery, like cannons, on the NPS website for the Yorktown Battlefield. Using Google maps and this website, with the help of an adult, can you figure out about where the cannons were positioned when the cannonball hit the Keeler Tavern? (Hint: There are 1,760 yards in a mile!)
Recent Skeletons Found in Ridgefield
If you are curious about the 18th century skeletons found in Ridgefield, the Office of the State Archeologist has a quick summary about their work at the site. The website also includes links to other important archeological sites across the state. Maybe your own local newspaper covered the discovery – it did make the national news!
Sybil Ludington's Ride
Sybil Ludington has been interesting students and scholars for decades – she is even in the National Women's History Museum! We have many suggested books to read in the Student Packet, but there are digital sources you can explore as well. This website from Junior Scholastic Magazine has an interactive quiz at the end.